Derek Cormier
A resident of Dieppe,NB, Derek has an extensive hockey background including a successful 18 year Professional Hockey Career in Europe, played in the Spenglar Cup, played on the Canadian National Program in 1995-1996 as well as numerous other International Competitions and Tournaments. Derek has also coached a significant amount of high-level youth hockey and is presently Assisting with the Dieppe Flyers Bantam Major AAA team. He currently works with East Coast Ice and is developing the next generation of hockey players from New Brunswick! Derek will be heading up the on ice program for Pro Evolution Hockey and will push the players to become their best!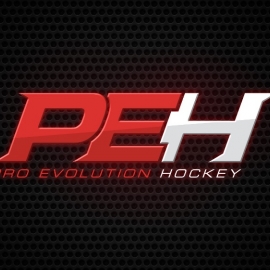 Rick Leger
Rick leger has been working with minor hockey to pro hockey players for over 12 years. He takes pride in helping kids become better athletes but also in helping them become better people through hard work, dedication and self discipline.

He is co owner of Peak Fitness in Dieppe NB and 360 Hockey Training. Rick played in all the AAA systems, drafted in the QMJHL and finished his career after Juniot hockey due to injuries. That is where his love for conditioning grew as he wanted to help players prolong there careers and be able to play to there full potential



Josh Andrews
Josh has been involved in the hockey development world for over 20 years working with many players now playing professionally. Throughout his playing career, he had great experiences playing US Division 1 Prep School Hockey at the Lawrenceville School in NJ, Junior A Hockey with the Bancroft Hawks and the Hartford Junior Wolfpack and finished his playing career playing for NCAA Division III Lebanon Valley College. After moving on from playing due to injuries, he was one of a select few student-athletes chosen to attend Finland's Veirumaki Sports Institute.

Josh holds a Bachelor Degree in Sport & Leisure Management from the school with a Specialization in Hockey Coaching. In addition to his program in Finland, he also coached in the Finnish Junior League and completed his thesis on Goal Scoring in the modern game. He has had also some great coaching experience as an Assistant Coach for the University of Calgary Dinos Men's Hockey Team and the UPEI Women's hockey team. Josh is also a Certified High Performance Level 1 Coach.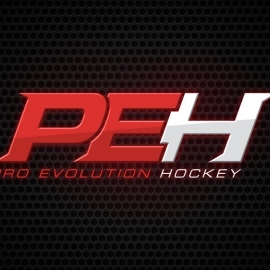 Adrien Lemay
Adrien comes to Pro Evolution Hockey with some terrific hockey playing and coaching experience. A native of Montreal, Adrien grew up in Québec City, where he played Major Midget in Québec and won the bronze medal at the National Championship. He then played Junior A in Saskatchewan and moved on to the QMJHL with the Lewiston Maineiacs. Following his Junior Career, Adrien played for the Aigles Bleus at Universite de Moncton. Adrien got the chance to play professionally for 5 years in the AHL with the Texas Stars, the ECHL with the Florida Everblades, Allen Americans, Idaho Stealheads, Wichita Thunder and finished off his career in Europe with the Szekesfehervar Titanok in Hungary.

Adrien has an extensive background in developing goaltenders, working with many different programs and mentors and has run his own Goalie Program for the past 5 years. He is also currently the goalie coach for the Acadie Bathurst Titan QMJHL.
He is also President and founder of Académie SAE in Dieppe.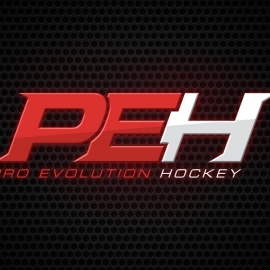 Ryan Salvis
Ryan Salvis spent 2 years as Head Coach and Assistant General Manager of the Edmundston Blizzards of the Maritime Hockey League.He is currently an Assistant Coach with the Moncton Wildcats of the QMJHL.
Prior to that worked as an assistant coach with the Moncton Midget AAA Flyers.
Before getting into coaching Ryan enjoyed playing several years professionally in North America and before that was a member of the St. francis Xavier men's hockey team and also the Moncton Wildcats.



Mathieu Martin
Mathieu Martin is currently Hockey Director of Academie SAE in Dieppe and Asssistant Coach of the Amherst Ramblers. He has played 3 years for the Dieppe Commandos in the MHL and 3 years at University of Moncton Aigles Blue.
He brings lots of hockey knowledge and experience to PEH.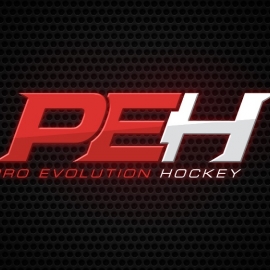 Trent Mann
Trent Mann
Scout Ottawa Senators NHL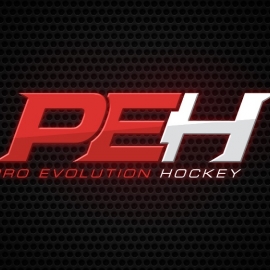 Dan Leblanc
Dan LeBlanc
Scout Minnesota Wild NHL
Jean-François Damphousse
Jean-François is a resident of Dieppe NB. JF brings an impressive hockey background and has had the opportunity to experience many different roles in the hockey industry.
He is a former 1st round draft pick of the Moncton Wildcats in 1996 and a 1st round draft pick of the New Jersey Devils in 1997. JF played in the NHL, AHL, ECHL at the pro level after spending 3 years with the Moncton Wildcats in the QMJHL.
After his playing carreer he jumped into the Hockey Operations side of the game with the Dieppe Commandos for 9 years in various roles including, General Manager, Head Coach and an extensive role in business operations. JF also spent 2 years as Director of Hockey Operations with the Université de Moncton Aigles Bleus (AUS / U SPORTS). He currently works as a scout with the NHL Central Scouting.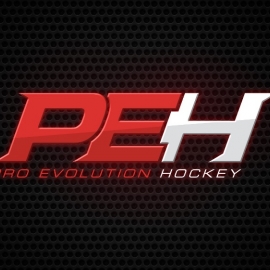 Josh Hepditch
Hepditch has spent the past three seasons (2017-20) as an assistant coach with the Moncton Wildcats (QMJHL). Before Moncton Josh was GM / Head Coach with St Stephen Aces (2015-17) and Amherst Ramblers (2014-15) of the Maritime Hockey League (MHL), and the Creston Valley Thunder Cats (2012-14) of the Kootenay International Junior Hockey League (KIJHL). He also served as a guest coach at Canada's national under-17 development camp in 2019 and will be an Assistant Coach with Canada at the World Under 17 Hockey Championships this year.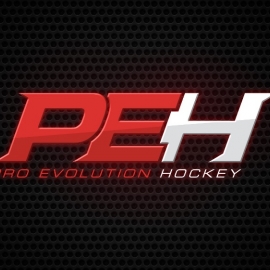 Andre Daigle
Andre is a Certified Naturopath N.P, Yin Yoga Teacher Satori Yoga, Can Fit Pro Personal Trainer and a Precision Nutrition coach. Andre brings all this experience to PEH, with everything from powerlifting to yoga and a lifelong career and passion for health and fitness. He believes Athletes can reach their potential by focusing on all aspects, such as Flexibility, stability, agility, power, balance, speed and mindset all result in growth and improvement. Learning the to maximize energy and understand recovery and nutrition. All theses transfer to lifestyle and grit to get it done! He pays close attention to his Atheletes by listening and helping them on all aspects of life.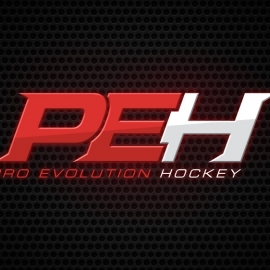 Cody Steeves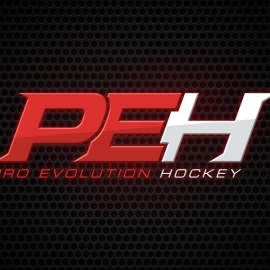 Sean DeVarennes
Sean DeVarennes is a Certified strength and conditioning specialist, kinesiologist and NSCA's Provincial Director of New Brunswick.
Recently retired from playing for Mercyhurst University Division 1 hockey, Sean combines both his passion and past experiences with his education in exercise science and kinesiology to deliver scientifically proven training and programming for his atheletes. Sean works both performance and rehab training, so that they can achieve their peak performance.
Lesley Smyth

Lesley Smyth, MEd., BEd., BKin. (Sport Psychology Focus)
Clinical Therapist / Mindfit Owner
Lesley Smyth has received a Master's of Education in Counselling Psychology, is a Canadian
Certified Counsellor with the Canadian Counselling and Psychotherapy Association, and is registered

and licensed with the College of Counselling Therapists of New Brunswick. The beginning of her post-
education journey was fueled by her passion for sport that led her into a Bachelor of Kinesiology with

a focus in Sport Psychology, followed by a Bachelor of Education. These educational achievements
were obtained at Dalhousie University, Acadia University and the University of New Brunswick.
Lesley is also Certified by Positive Performance in the Psychology of Competition in the United States,
known for their extensive and successful work with top athletes and colleges throughout their country.
Lesley comes from a family of athletes--her grandfather, Harry Smyth, was one of the first New
Brunswickers to attend the Winter Olympic Games for Speed Skating in 1932 in Lake Placid; her
father, Ron Smyth, was recruited and attended the Toronto Maple Leafs' training camp at age 16 and

would continue to play hockey for Dalhousie University; and her brother, James Smyth, played high-
level hockey and would go on to compete at a private ivy league college in the United States on a full

scholarship.
Lesley's background in sport began at the age 5, but she quickly found herself passionate and
committed to her involvement in competitive swimming by the age of 11. Lesley would go on to
compete as a high-performance athlete ranking fifth overall in the country for her event, was a bronze
medallist at the Canadian Youth Nationals, and held numerous provincial records that remained hers
for approximately 30 years. She competed nationally and was a contender at the Canadian Olympic
Trials in 1992. Lesley was also pre-selected for the New Brunswick Canada Games Team in 1993,
but unfortunately had to withdraw.

Lesley went on to become Rookie of the Year on the Dalhousie University Swim Team, Rookie of the
Year for the Atlantic Universities Athletic Association (AUAA), was an AUAA All-Star Athlete, and was
a finalist at the Canadian Interuniversity Athletics Union (CIAU) Championships in three events.
In her post-competitive swimming years, Lesley went on to compete in triathlons and also competed
in the New York City Marathon in 2004. She continues to be active in sports on a recreational level.
In her professional career, Lesley taught in the public school system for approximately 10 years prior
to becoming a clinical therapist, where she would go on to create the Atlantic Wellness Community
Center, a charitable organization that provides individual and family therapy in Southeastern New
Brunswick. She was employed as the Founder, Executive Director and Therapist for 6 years before
resigning and focusing on her next challenge, the creation of Mindfit.
Mindfit is a sports counselling clinic providing athletes with mental fitness training and educational
packages to enhance their athletic performance and to meet the unique challenges faced by teams,
coaches, and parents.
As a coach, Lesley has achieved her Levels 1 and 2 of the National Coaching Certification Program.
She has coached both middle school and high school teams, and was an assistant coach with the
local swim team for two years. Lesley has studied university courses in Leadership and Team
Building, Philosophy and Principals of Coaching, Social Psychology of Physical Activity, Canadian
Sport System, and Health Education and Educational Psychology.
As a member of the community at large, Lesley has been a Keynote Speaker at numerous business
and wellness events promoting positive mental health, is a volunteer member on non-profit community
programs and in 2014 was awarded the YMCA Peace Medallion.
Lesley is currently the volunteer mental health therapist and programmer with the Moncton AAA
Midget Flyers hockey team providing individual, group, and parent sessions focusing on enhancing atheletic performance.